We take pride in our business to give you the best possible outcome to suit your situation. Our trained solicitors are on duty 24 hours a day and have vast experience in giving you the guidance you need.
Mandla Bhomra & Co Solicitors
At Mandla Bhomra & Company we are more than fully aware that the initial advice given can and usually has a dramatic and decisive effect on the outcome.
With that in mind, we offer a 24-hour police station service. We have trained solicitors on duty available 24 hours a day. We will attend the police station as soon as possible when notified by the police that they are ready to interview. The solicitor attending will have vast experience, having guided many clients through police interviews at police stations nationally.

Many matters for which our clients receive free advice and representation at the Police Station never proceed to charge. For those matters that sometimes result in a charge, clients are safe in the knowledge that the same solicitor that assisted them at the police station will continue to represent them in court.
At Mandla Bhomra & Company Solicitors and Higher Court Advocates we have a vast cumulative wealth of experience. Our experience spans over 125 years. We understand that to our clients their matter is of the ultimate importance. Irrespective of the level and seriousness of charge, we will apply the same dedication and required resources to ensure our clients have the best representation available.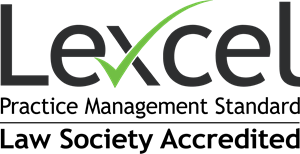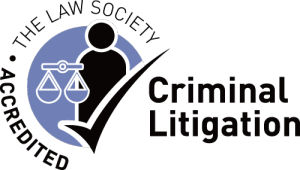 At the Crown Court, many of our solicitors at Mandla Bhomra & Company are qualified to represent our clients. We also have a select but wide ranging panel of barristers from around the country and experts in various fields at our disposal.
We have represented clients from the most minor matters up to the most serious in the criminal law calendar. Whether it is shoplifting or an allegation of murder, fraud or terrorism, we have the experience, talent and the ability to deal with them. All our solicitors undergo a programme of continuing education. This ensures that our solicitors are up to date in any development or change in legislation.
Where there is a conviction or sentence that requires challenging, we will advise you whether there is a realistic prospect of the appeal succeeding. Whether it is an appeal from the Magistrates Court to the Crown Court or from the Crown Court to the Court of Appeal, we will be able to assist you. We will usually discuss this matter with you together with the barrister or advocate who represented you. If the sentence was manifestly harsh or excessive or there was an error in law, we will obtain a written advice on appeal for your consideration. We will advise you as to the best course of action to take and will prepare all the necessary documentation.
Here to Help You around the clock
Fill up the form and one of our experts will be in touch with you regarding your enquiry. You can also call us on the number given below.

Email Us
info@mandlabhomra.co.uk
Visit Us
19 Soho Road,
Handsworth,
Birmingham
B21 9SN
Send us a message