FAQs for No-Fault Divorce
No-Fault Divorce replaced the previous system in England and Wales in April 2022. It has been designed to simplify the process and remove the potential for recrimination.
In theory, it should make divorce proceeding less stressful, enabling couples to better make practical arrangements for issues such as childcare and support and the division of assets.
Here we answer some of the most commonly asked questions we receive about No-Fault Divorce.
How is No-Fault Divorce different to the previous system?
Under the previous system, it was required to provide evidence of 'conduct' or 'separation' in order for a divorce to be granted. In practice, this meant showing that the other person had committed adultery or had acted in such a way that it was unreasonable to expect the partner to continue living together.
Alternatively, couples needed to be separated for two years and to agree to divorce, or five years if one partner doesn't agree. Marriages, where one partner had deserted the other for two or more years, could be granted a divorce.
The new system only requires a statement that confirms that the marriage has irretrievably broken down. The application can also now be made by both parties.
The terminology has also been simplified, with Decree Nisi being replaced by Conditional Order and Decree Absolute becoming a Final Order.
Who can apply for a No-Fault Divorce?
Any married couple in England and Wales can apply for a No-Fault Divorce. In practice, this means that you can get divorced if either you or your spouse live in England and Wales or are domiciled here.
British citizenship is not required and marriages that were enacted in other countries can still be legally terminated in England and Wales. However, in complex cases such as these, legal advice will be necessary. A different law applies in Scotland.
On what grounds can you object to a No-Fault Divorce?
It's still possible to obtain a No-Fault Divorce even if you are a sole applicant and your partner does not agree.
How long does a No-Fault Divorce take?
It will take a minimum of 6 months (26 weeks) from the notice that the marriage has broken down being received to a Final Order being made.
What is the process for a No-Fault Divorce?
Firstly, one or both parties will complete an application giving notice that their marriage has irretrievably broken down. This can either be made via an online or paper application.
A period of twenty weeks is then allowed to give the applicant or applicants time to consider their decision. After this period has passed, they will confirm that they wish to proceed with the divorce by applying for a Conditional Order.
A Conditional Order will then be made by the Court. Another 6 weeks will then need to pass before the Court can make a Final Order. This is the final opportunity for the applicant to change their mind. After a Final Order has been made, the marriage has legally come to an end.
How do No-Fault Divorces affect childcare and finances?
No-Fault Divorces have no impact on how childcare, financial provision and the division of assets are considered by the Court. It's hoped that a less confrontational divorce process will make it easier for divorcing couples to resolve child arrangements and financial matters through negotiation or mediation. In some cases, arbitration or legal assistance may be necessary to finalise agreements.
The Court still requires a Conditional Order for divorce before they will make an order finalising financial agreement. It's important the financial arrangements are agreed in a Court Order to remove the possibility of a financial claim being made even after the divorce process has finished. The Court will continue to prioritise the welfare of the child when deciding child arrangements.
What is the cost of a No-Fault Divorce?
The Court fee for a divorce application is currently £593 in England and Wales. However, in most cases, legal advice and support will be necessary and advisable which will increase the costs.
How Mandla Bhomra can help
At Mandla Bhomra, we understand that the breakdown of any relationship can be difficult. Legal support and advice can help you through what can be a challenging time. Divorce will have serious financial implications so it's important to seek legal advice prior to beginning proceedings.
Our experienced legal professionals can help you consider your options and help you move towards an equitable and fair divorce.
Whether a divorce or dissolution of a civil partnership, our matrimonial solicitors can advise on the full spectrum of legal issues affecting married, unmarried and cohabiting couples.
Contact us today for confidential advice.
Confidential advice and support
At Mandla Bhomra & Co, we understand that divorce is a stressful and emotional process. Our experienced team of divorce solicitors can provide confidential advice and support wherever you are in the divorce process.
Whether you've reached the stage of making an application, are considering your options or would like to learn more about the new divorce process, then we can help. We can also help you negotiate some of the financial and practical arrangements for your separation.
Call 0121 523 3384 or email info@mandlabhomra.co.uk to find out more.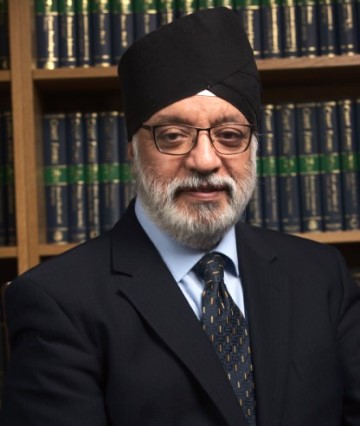 Written By
Mr Sukhdev Singh Bhomra
Here to Help You
around the clock
Email Us
info@mandlabhomra.co.uk
Visit Us
19 Soho Road
Handsworth
Birmingham
B21 9SN
Send us a message
Fill up the form and one of our experts will be in touch.